Chelsea are preparing a £68m bid to buy back striker Romelu Lukaku – even though Everton do not want to sell the 23-year-old. (Daily Mirror)
Manchester United forward Wayne Rooney, 30, will continue to be available for England even if manager Sam Allardyce does not retain him as captain. (Daily Mail)
Leicester striker Jamie Vardy, 29, says that his life is "carnage" and that he rarely leaves his house because of the attention he gets after helping his club win the Premier League last season. (Daily Telegraph)
Manchester United are inching closer to completing a world-record deal for Juventus midfielder Paul Pogba, 23, in the region of £100m. (Sky Sports)
Tottenham manager Mauricio Pochettino says that forward Harry Kane should not be made the scapegoat for England's failure to go beyond the last 16 at Euro 2016. (Sun)
West Ham's deal for the Olympic Stadium could make the club's owners richer than was previously thought. (City AM)
Everton have offered Southampton £9m for Portugal centre-back Jose Fonte, 32. (Daily Record)
West Brom have agreed a £15m fee to sign Diafra Sakho from West Ham, but the 26-year-old forward is unsure about the move. (Daily Mail)
New Sunderland manager David Moyes will try to sign winger Adnan Januzaj, 21, and forward Will Keane, 23, from his former club Manchester United. (Daily Express)
Premier League clubs with money to spend thanks to a new television contract are being overcharged significantly for players by their European rivals. (Daily Mirror)
Jose Mourinho was desperate to sign Swiss forward Breel Embolo, 19, from Basel – according to Schalke sporting director Christian Heidel, who signed him instead. (Manchester Evening News)
Mourinho and his new forward signing Zlatan Ibrahimovic, 34, will make Manchester United successful again, according to retired striker Hernan Crespo, who played for the manager at Chelsea and Inter Milan. (Guardian)
New Chelsea manager Antonio Conte says he is losing his voice because he shouts at his players so much. (Times – subscription required)
Chelsea have agreed a deal to sign goalkeeper Marcin Bulka, 16, from FCB Escola Varsovia, Barcelona's academy in Poland. (Metro)
Brad Smith, the 22-year-old defender who has just left Anfield to join Bournemouth, says Cherries midfielder Jordon Ibe, 20, could turn out to be better than Smith's former Liverpool team-mate Raheem Sterling.(Daily Star)
League One side Walsall are set to break their transfer record by paying £300,000 to Cypriot top-flight side Anorthosis Famagusta for striker forward Andreas Makris, 20. (Express and Star, Wolverhampton)
Manchester United captain Wayne Rooney organised a picture of his three sons as he gets ready for his testimonial match against Everton on Wednesday.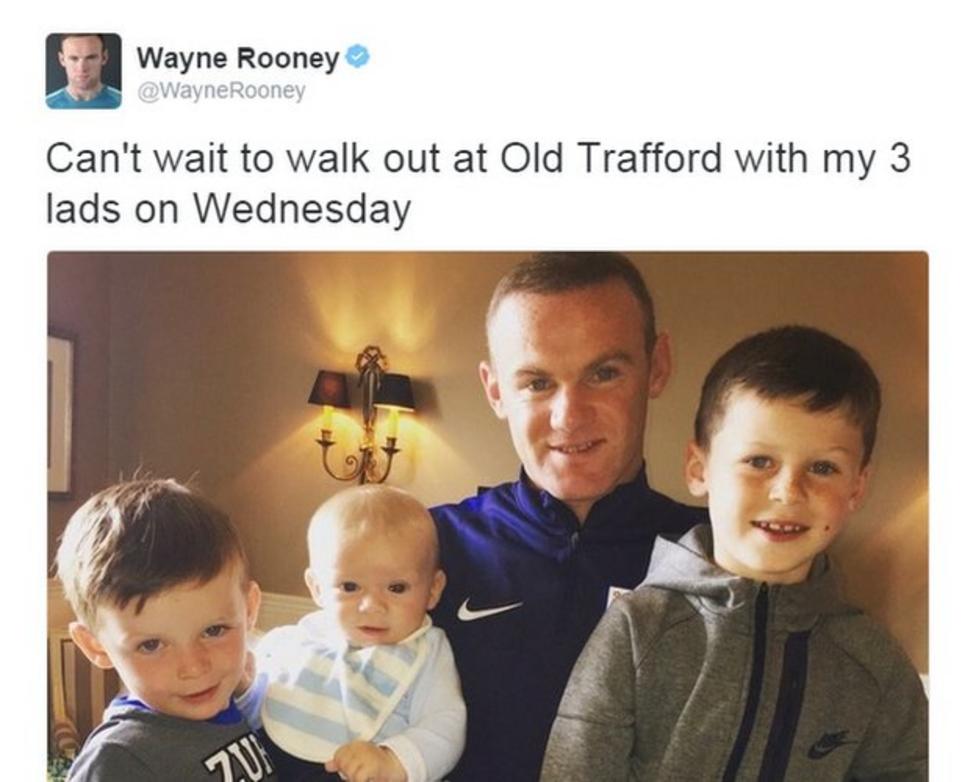 Liverpool striker Mario Balotelli, who has been left out of the club's United States tour party, posted a photo on Sunday of himself enjoying the last of the July sunshine. One tweeter responded: "Join Tranmere."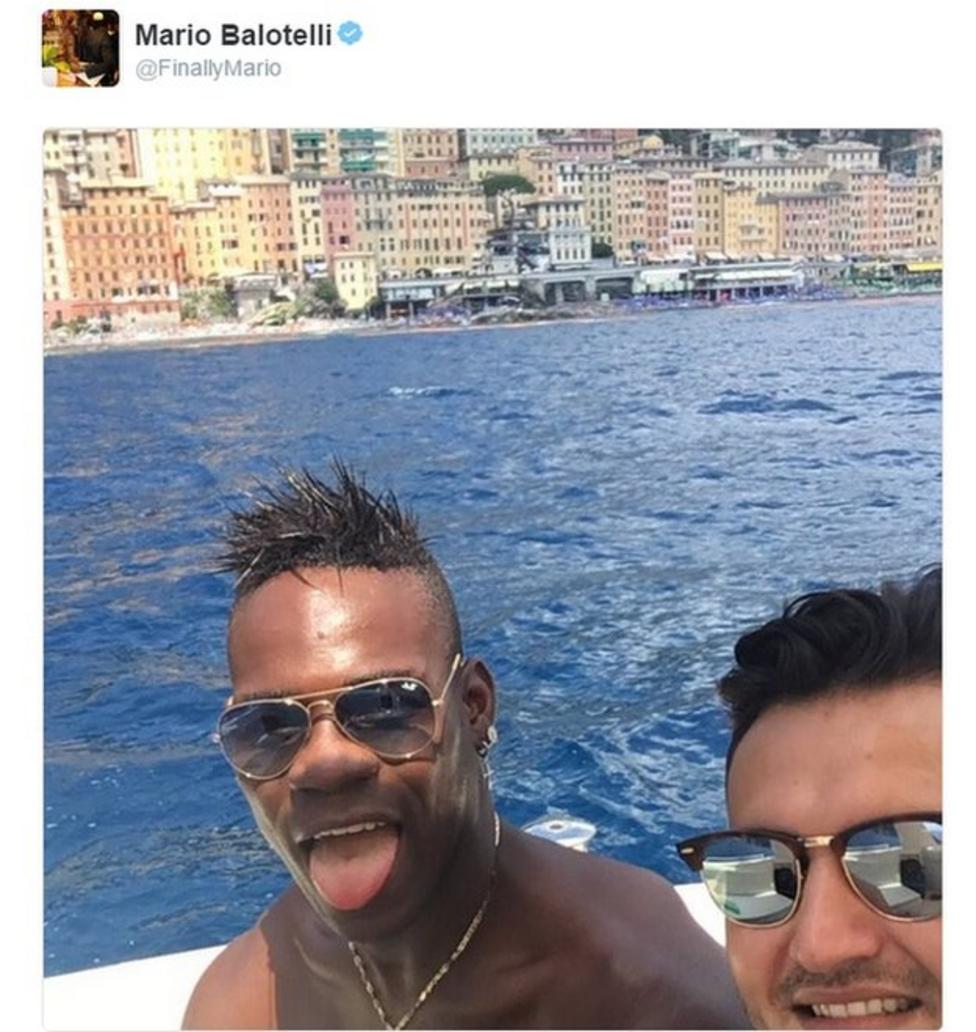 Inspirational quote of the day came from Watford striker Odion Ighalo: "Comparison will steal your joy, stop that habit and run your race." True, but it might get you cheaper car insurance.
"I really can't believe this was 10 years ago," tweeted Michael Carrick,marking the anniversary of his move to Manchester United from Tottenham. "I remember the feeling like it was just yesterday."
Professional footballers across England are eager to get the season started, among them Newcastle striker Dwight Gayle, who posted on Instagram: "Nice to finish pre-season with a win at St James' Park {over Vitesse Arnhem]. Looking forward to next week. #howaythetoon."
Ryan Giggs once held a young Cristiano Ronaldo up against the wall when they were team-mates at Manchester United – because he felt the Portuguese winger's breakfast soft drink was too unhealthy. (Daily Mirror)
New United forward Zlatan Ibrahimovic, 34, left his hotel in Manchester just a few hours after arriving in England, because it did not have a swimming pool.(Sun)